Raven and Chelsea are the main pairing within That's So Raven and the spinoff, Raven's Home. Raven and Chelsea have been best friends from the beginning of That's So Raven to the present.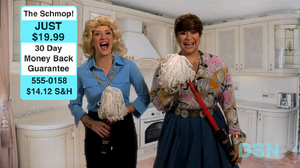 History
That's So Raven
To see the That's So Raven history for this pairing, click here.
Raven's Home
Chelsea and Raven move in with one another after their brief divorces with Devon (Raven) and Garrett (Chelsea). After the events of this, Chelsea has decided to move into Raven's apartment in order to raise her son, Levi. They have become long term best friends, and have never separated from one another also are a never ending duo.
Raven's twins, Nia and Booker, call Chelsea 'Aunt Chelsea' or 'Aunt Chels'. Chelsea's son, Levi calls Raven 'Aunty Rae'.
Trivia
They are the longest Disney Channel friendship ever, second being Girl Meets World's Cory and Topanga.
Facts revealed of their time between That's So Raven and Raven's Home:

They spent a summer working on an oil rig.
They had an adventure onboard a submarine.
They both got married and had children.
They filmed a commercial for Chelsea's invention, the "Schmop."
They both subsequently got divorced, gained full custody of their kids, and Chelsea and her son Levi, moved into the Baxter residence in Chicago.
Raven hates Garrett Grayson.
Gallery
| | |
| --- | --- |
| | The image gallery for Raven and Chelsea may be viewed here. |